Description
The EntraBOX ADA-Compliant Man Trap Security Portal (AGMT-ADA) is a clear-sided vestibule that monitors and controls two interlocking doors that cannot be open simultaneously. Either one of the doors can be unlocked and opened, as long as the other door is locked and closed. Between these interlocking doors is a small, secure space, which only admits one person at a time. Ideal for high-security areas. The cubicle can be modified in various ways to suit your needs. Made in the USA.
Concept and Dimensional Drawing – ADA Compliant Man Trap Vestibule
FEATURES
Two Glass Man-Trap Doors, ADA Width
Electric Locks, Pushbar Kit
Full Clear-Sided Enclosure
Heavy-Duty Frame and Hardware
Interior or Exterior Use
USA Steel and Manufacturing
High-Quality Craftsmanship
ADDITIONAL OPTIONS
Custom dimensions available
Walls of Glass or Polycarbonate, Clear or Tinted
Request an Open Ceiling
Add interior lights or emergency intercom
Upgrade to Double Magnetic Lock, Motorized Doors
CCTV Video Cameras and Computer Workstations
Ready for Access Control Applications like EntraPASS Access Control Software
Code Scanners, Card Readers, Fingerprint Scanners, Temperature Measurement, Facial Recognition
Use as a part of your security array
DRAWINGS & DIMENSIONS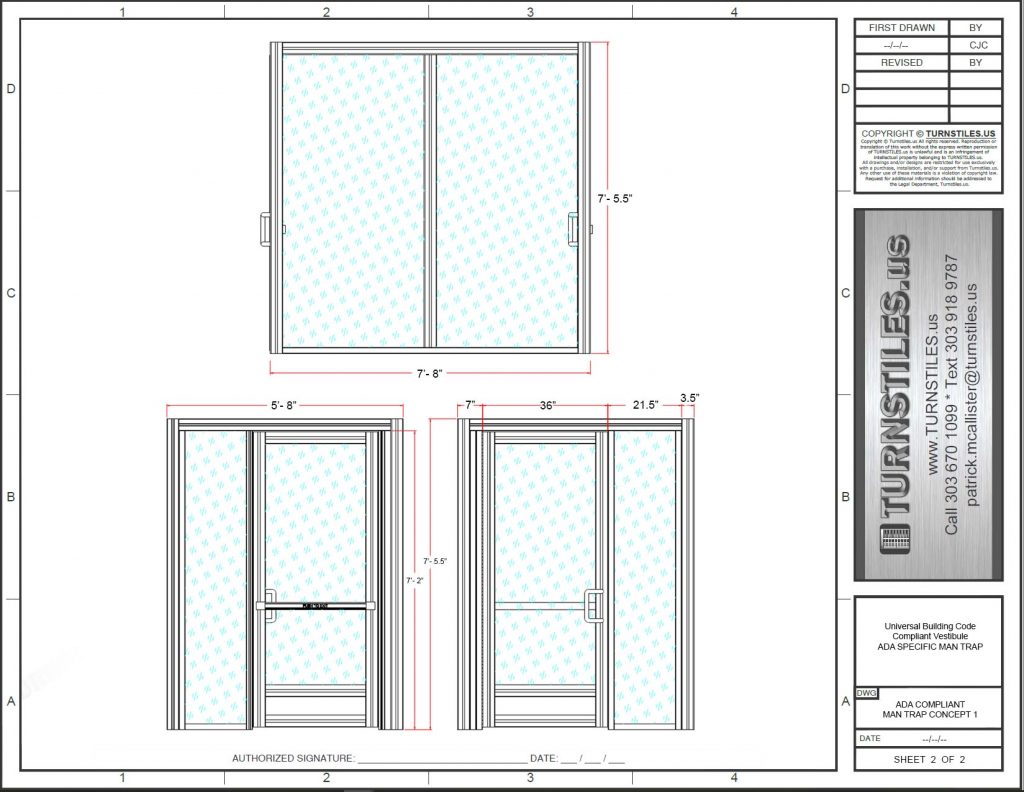 Man-Trap
Overall Dimensions 5'8″W x 7'8″L x 7′-5.5″H
36″ Door Width
5′ Interior Diameter in addition to door swing area allows someone in a wheelchair to turn around
Both doors open in the same direction (Push/Push)
INSTALLATION EXAMPLE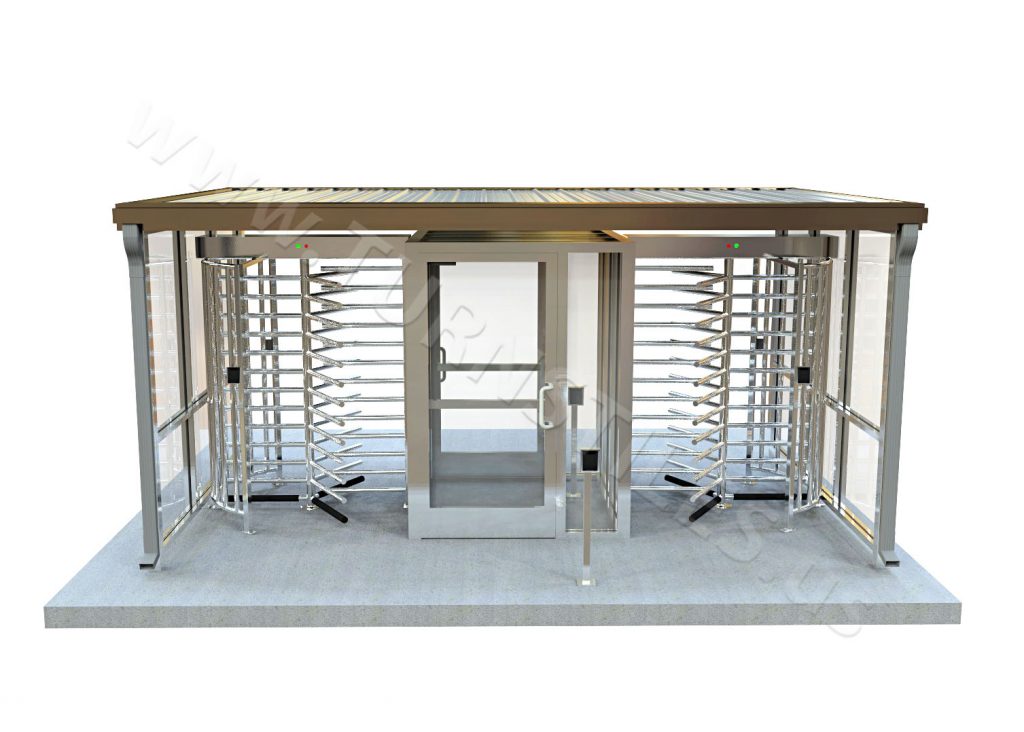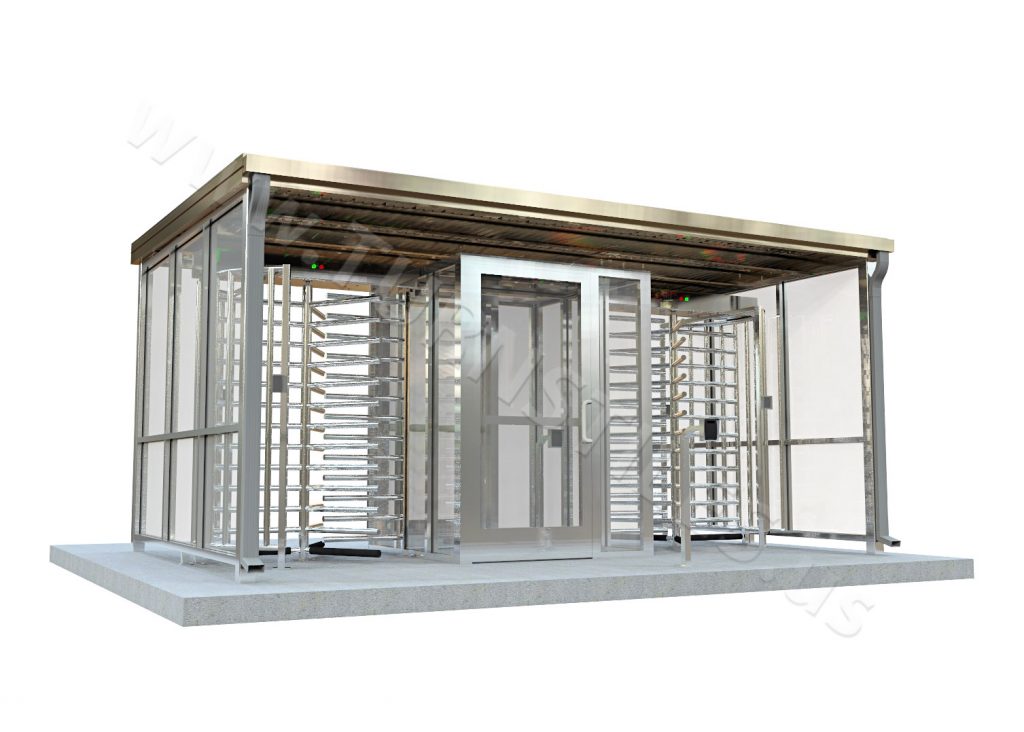 Shown: Clear-Sided ManTrap and Two Full-Height Single Turnstiles under a 12′ x 18′ Enclosed Glass Canopy
*Contact TURNSTILES.us for personalized, professional installation.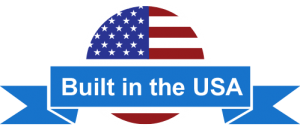 *Note Shipping Additional. Final details shall be signed off by the client before fabrication.