Description
The Double Man Trap Security Portal (AGMT-DBL) is a Sleek Clear-Sided Security Vestibule that Monitors and Controls Two Interlocking Doors That Cannot Be Open Simultaneously. Ideal for High-Security Areas. The Mantrap Includes Aluminum and Tempered Glass Storefront Construction (With a Polycarbonate Option). It features 2 – 36" Aluminum And Glass Doors With Programmable Automatic Openers That Meet The ANSI/BHMA 156.19 Standards.
The AGMT-DBL Incorporates Integrated Tailgating Technology To Ensure That Only One Person Enters The Mantrap At a Time. It Also Incorporates a Pressure Sensing Floor That Ensures the PLC That a Person Has Entered/ Exited The Mantrap. The AGMT-DBL Has Indicator Lights Upon Entry And Exit To Provide User With A Clear Indication Of Flow. Mantrap Features our Programmable Logic Controller For Precise Management Of All Components, Ease Of Adjustments And Safety Features.
Each Door is Equipped With 1500LB. Electro Magnetic Locks That Are UL Listed, UBC 97 Standard Compliant ANSI/BHMA Cert. NFPA 80 & 101 For Life Safety. The AGMT-DBL is Made With Pride In The USA With American Made Products For Your Safety As Well As Ours!
Dimensional Drawing – Double Man Trap
Specifications – Double Man Trap
FEATURES
Four Man-Trap Doors, Two Passages
Electric Locks, Pushbar Kit
Clear Side Panels
Enclosed floor and roof
3 x 5ft Floor Mat in Each Passage
Heavy-Duty Frame and Hardware
Interior or Exterior Use
USA Steel and Manufacturing
High-Quality Craftsmanship
ADDITIONAL OPTIONS
Custom dimensions available
Walls of Polycarbonate, or Clear/ Tinted Glass
Custom powder coated color finish instead of steel finish
Order open Ceiling instead of enclosed
Add interior lights or emergency intercom
Upgrade to Double Magnetic Lock, Motorized Doors
CCTV Video Cameras and Computer Workstations
Ready for Access Control Applications like EntraPASS Access Control Software
Code Scanners, Card Readers, Fingerprint Scanners, Temperature Measurement, Facial Recognition
Use as a part of your security array
DRAWING & DIMENSIONS
Double Man-Trap
Overall Dimensions 5'8″W x 7'8″L x 7′-5.5″H
3′ Door Width
All 4 doors open outward (Pull/Push)
INSTALLATION
*Contact TURNSTILES.us for personalized, professional installation.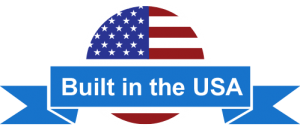 *Note Shipping Additional. Final details shall be signed off by the client before fabrication.