Description
Effective access control equipment to control and restrict access in outdoor and indoor environments. Decreases oversight needs by controlling two-way flow, preventing turnstile jumping and unauthorized entry. Two-way access control equipment with a double mechanism for high-security environments.
Tandem/dual/double turnstile
Bi-directional passage control
Suitable for indoor and outdoor use
Waterproof, anti-corrosive, and rigid
Space to mount access control readers
Stainless steel on most frequently touched arms
Option: LED red/green indicator lights
Option: Internal LED Lighting
FEATURES
Full Height Industrial Tandem Turnstile
2-Way Electric, 3-Rows of arms controlled by optical sensors and secured with electromagnetic locks
The arms that are most frequently touched are made of stainless steel
Single-directional or Bi-directional is programmable
Fail-Open or Fail-Lock: When power is off, arms can disengage and move freely, complying with fire safety requirements
Beauty ring cover on top and bottom
Ensure entrance compliance
Easy to maintain
Choice of finish:

Carbon steel with electrophoretic deposition treatment and epoxy powder coating
AISI 304 stainless steel
AISI 304 stainless steel with electrophoretic deposition treatment and epoxy powder coating
ADDITIONAL OPTIONS
LED indicator lights on the front and back header (red × means no entry; green → means entry)
Internal LED Light in Passageway
Customizable lateral pictograms indicating permission and direction of access.

Support for many types of access reader and door controller (sold separately)

Space to mount readers: barcode, QR, RFID or MIFARE scanners. b

iometric, etc.

Ticket or token collector terminal.

Built-in backup battery with up to 4 hours of autonomy.
DIMENSIONS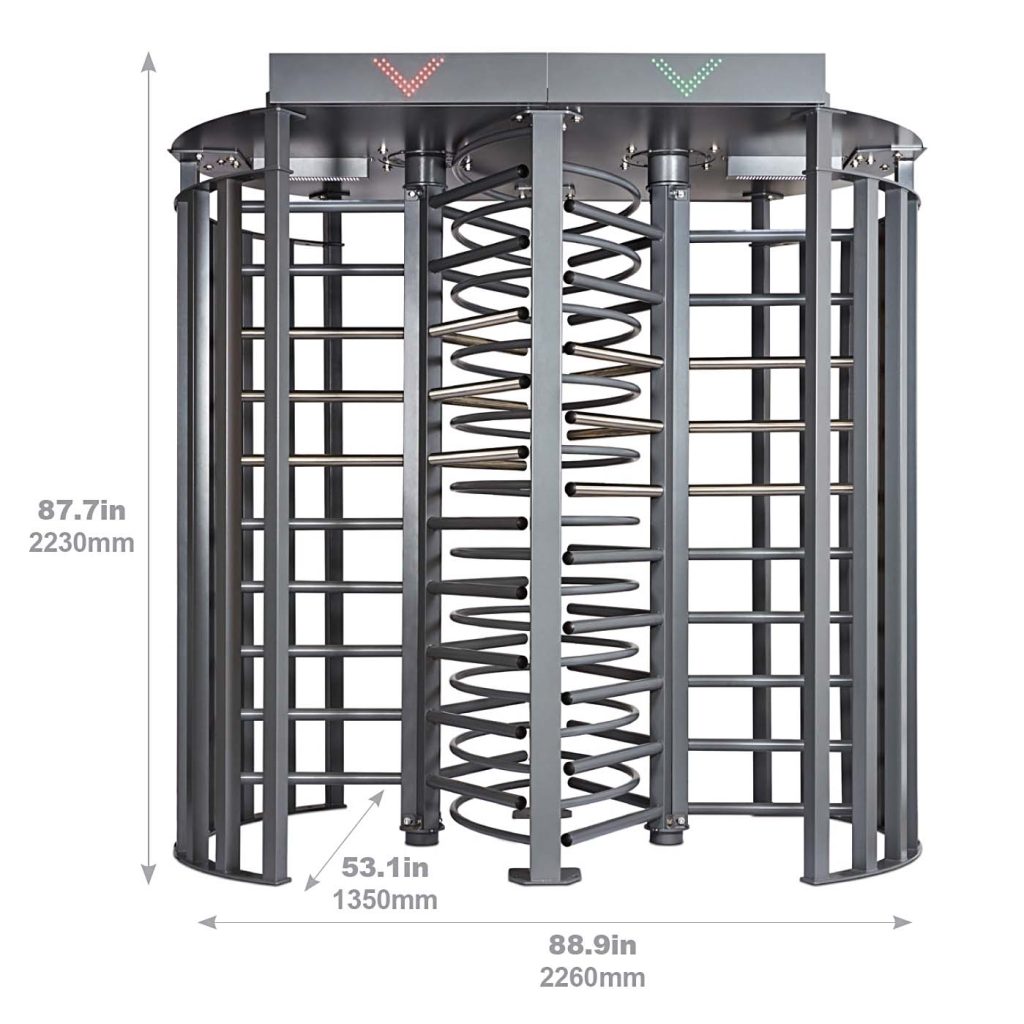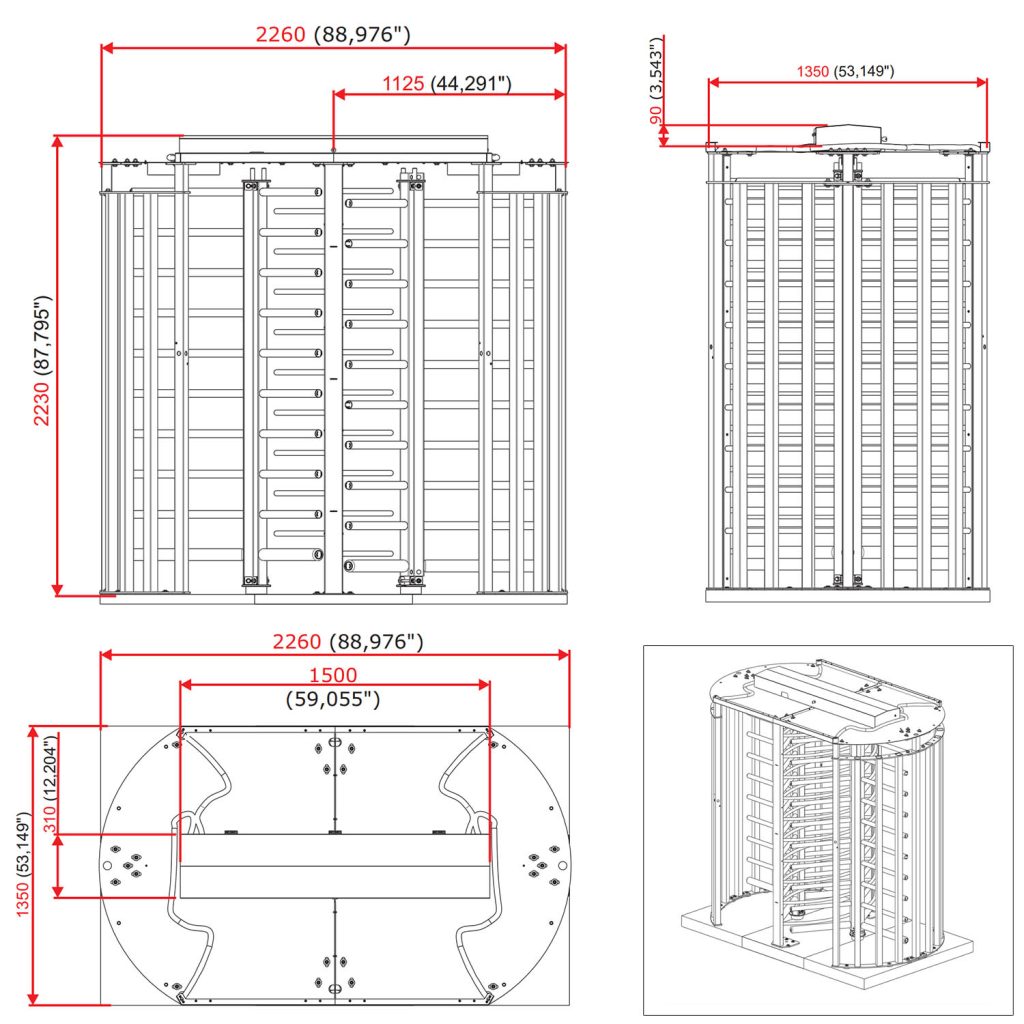 INSTALLATION
Contact TURNSTILES.us for a delivery quote and freight information. Shipped worldwide and in bulk quantities.
Full-Service Installation is available at your location! See our Portfolio of work