Turnstile and ADA Gate System
Visionary Services, Inc. - San Diego, CA
The team at www.TURNSTILES.us, Inc. is honored to provide our Access Control Solutions and Products to Visionary (Construction) Services Inc. Please find the selected equipment information listed below. We appreciate the opportunity to work with you.
2D AutoCAD Equipment Location Details
(1) 30″ Tandem, Galvanized, Two-Way Electric Turnstile
(1) Black End Caps (130)
(4) Card Reader Mounting Plates
(6) Indicator Lights
(1) 36″ ADA Gate Galvanized with Vertical Tubing
(1) Panic Bar for ADA Gate
(2) Anti-Reach Barriers
(1) Stainless Steel Automatic Door Opener
(2) 48″ Tall Card Reader Pedestal
(2) 6″x 6″ Stainless Steel Card Reader Box
(1) Outdoor Rated Blue Strobe Light
(1) Power Supply for the Strobe Light
(2) Mounting Bracket for the Blue Strobe Light
(6) HID Card Readers
(1) 20′ Street Light with Underground Rack
SERVICE OFFERINGS
Field Labor & Travel
(2) Installers
(1) Day Field Labor
(2) Days of Travel
Engineering Drafting Programming
2D AutoCAD Equipment Location Detail PDF
Point-to-Point Schematic
Initial Factory Programming
Remote Desktop Assistance
Shipping and Crating
Click images for more information
*Currently In Progress – Check for Updates!*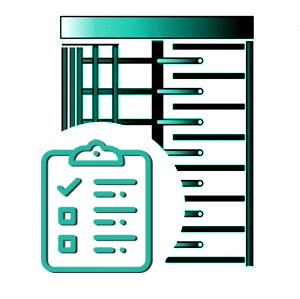 We are a One Stop Shop
We provide Turn-Key Service with Value-Added Engineering

We provide Access Control Elements integrated with the Turnstiles
32 Years of Experience
Pride in Craftsmanship
We appreciate the opportunity to work with you on this project.