Description
AG-OPTIC Optical Turnstiles deliver the latest in optical sensing technology and are built with unmatched craftsmanship. Using a non-restrictive method to control traffic flow, these units use sensors to monitor entrances where ID Card access is required. In addition, they allow for rapid pedestrian advancement and barrier-free ADA access while preventing entry by those without credentials. A fitted base platform is also available to non-invasively secure the units and conceal wiring. Outlaw Optical lanes offer a flexible range of passage widths up to 38″, and platforms meet the required ADA slope. Cosmetic and technical features can be customized to fit any situation and integrate with EntraPASS Access Control Systems.
Optical lanes require a Primary (transmitter) and Secondary (receiver) unit. A Hybrid unit contains both Primary and Secondary equipment and functions as a Center Lane Expansion Module to create two or more lanes.
Data Sheet – AG-OPTIC Barrier Free Optical Turnstiles
Architectural Specification – AG-OPTIC Optical Turnstiles
DRAWING & DIMENSIONS

FEATURES
Complete Automatic Security Barrier
For Interior Use
Ideal for settings such as banks, office lobbies, embassies, museums, etc. where the majority of the people enter using an ID card
Optical sensors provide for passage of up to 30 people per minute
LED end displays indicate direction status
Lower section optical sensors prevent unauthorized crawling through lanes
Alarm provides an audible tone, as well as a solid-state output
Flexible passage width (Standard 36″)
Standard Casing: #4 brushed 304 Stainless Steel
Top Plate: Black Granite in a Stainless Steel casing
Factory-installed, purpose-built microcontroller platform for embedded custom software
Fabricated and tested for proper operation at the factory
Requires external Access Control Software/Hardware for barrier actuation
Integrates with EntraPASS Access Control Systems
Hand-built in the U.S.A.
OPTIONS
Card Reader Mounting
Matching Post/Rail and Glass Barriers
Custom Metals and Finish Materials:

* Additional options are available upon request.
INSTALLATION
Contact TURNSTILES.us for installation information.
See our portfolio of work here.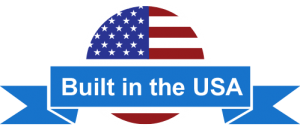 *Contact us for a freight quote.