Description
How can you simplify the management of your security systems? Our all-in-one software and easy-to-use mobile management apps make simple management effortless.
This web-based security platform contains multiple integrated modules for Personnel Management, Access Control, Elevator, Video, and more. With an optimized system architecture designed for high-level biometric identification and a modern, user-friendly UI, our software provides the most advanced solution for a whole new user experience!
The software is compatible with all Pro Series panels and standalone readers, including our SF series of Visible Light facial recognition readers.
FEATURES
Convenient: Get email notifications when an alert is sent out
Feature-rich: Integrates with video management systems and elevator controllers
Scalability: Manage up to 2,000 doors (single)
Choice of Readers: Card or Fob / Keypad / Biometric / Waterproof
SPECIFICATIONS
All-in-one web-based security software platform for access control, video linkage, elevator control, visitor management, and badging.
Only ONE license pack per installation is permitted (plus as many 5 additional as needed).
Order in packages by the number of doors:

Bronze Package supports < 10 doors
Silver Package supports < 25 doors
Gold Package supports < 50 doors
Platinum Package supports < 100 doors

Additional Software Licenses and Modules:
Add on 5 door package (over 25 doors only)
Software for Occupancy Control (supports 5 entrances)
Software License for Elevator Control Module (per panel)
4 channel Software License for Video Module
8 channel Software License for Video Module
16 channel Software License for Video Module
32 channel Software License for Video Module
Software License for ARTECO-Classic (1-49 doors)
Software License for C2P- Classic (1-49 doors)
Software License for phone app (per phone)
Software License for Active Directory Module
Software License for Badging
Mustering Module
SCREENSHOTS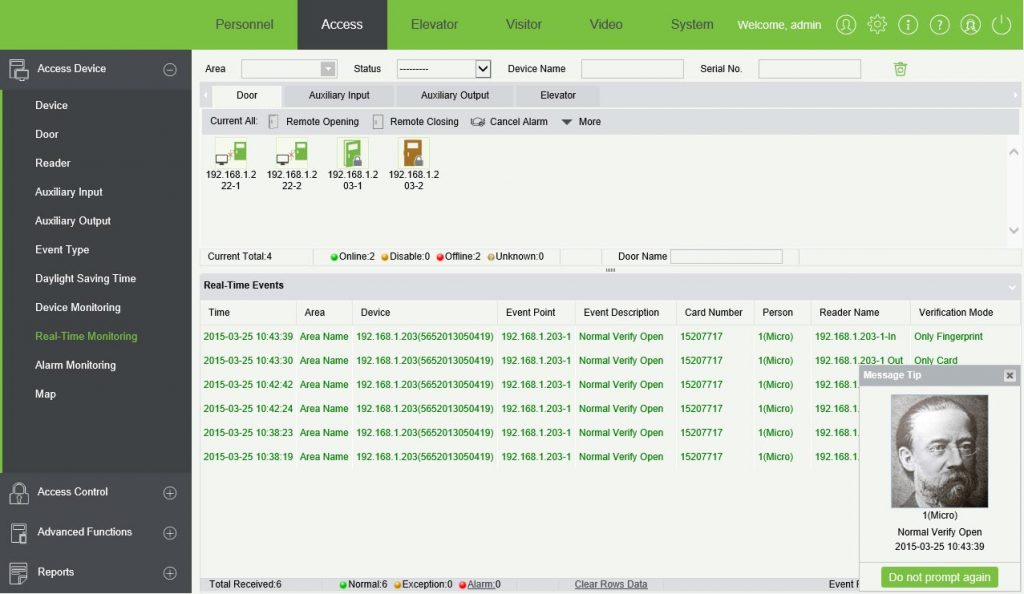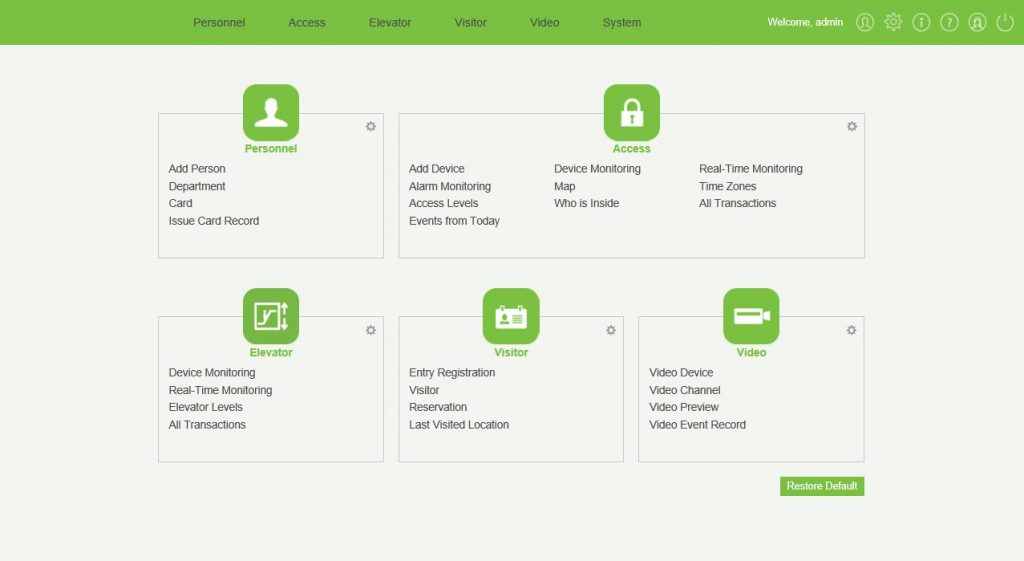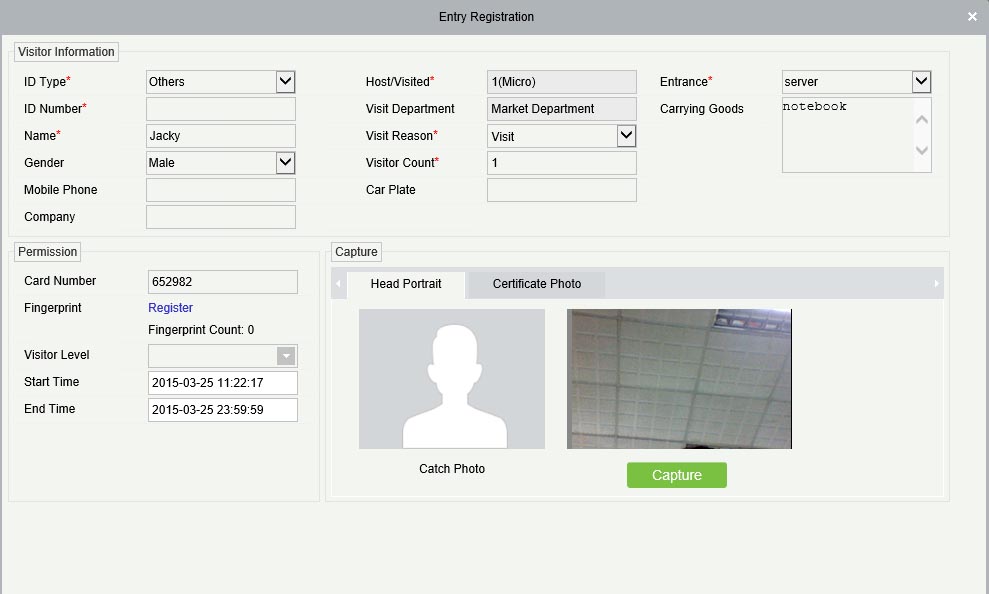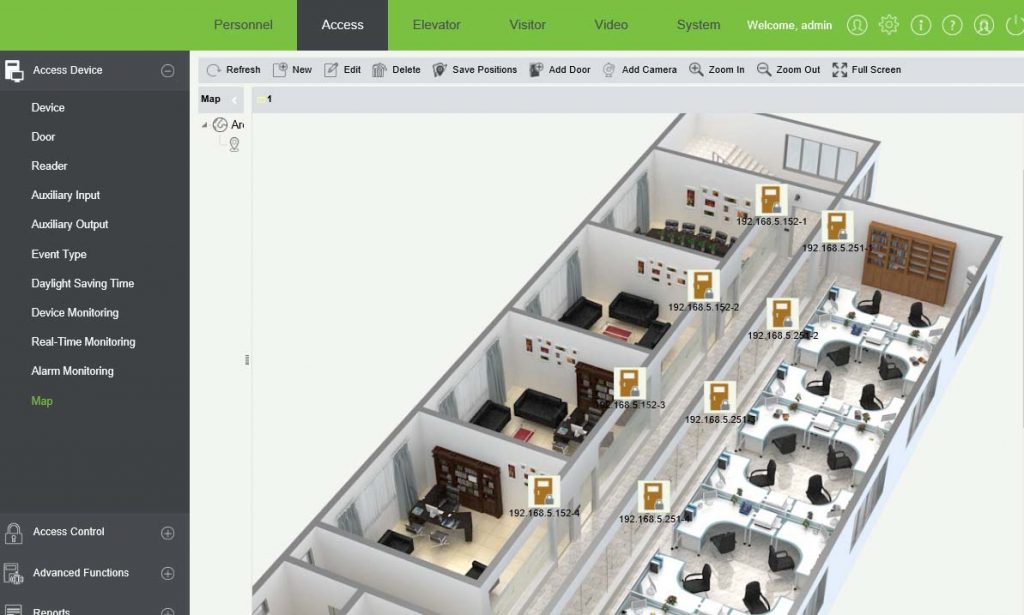 SYSTEM TOPOGRAPHY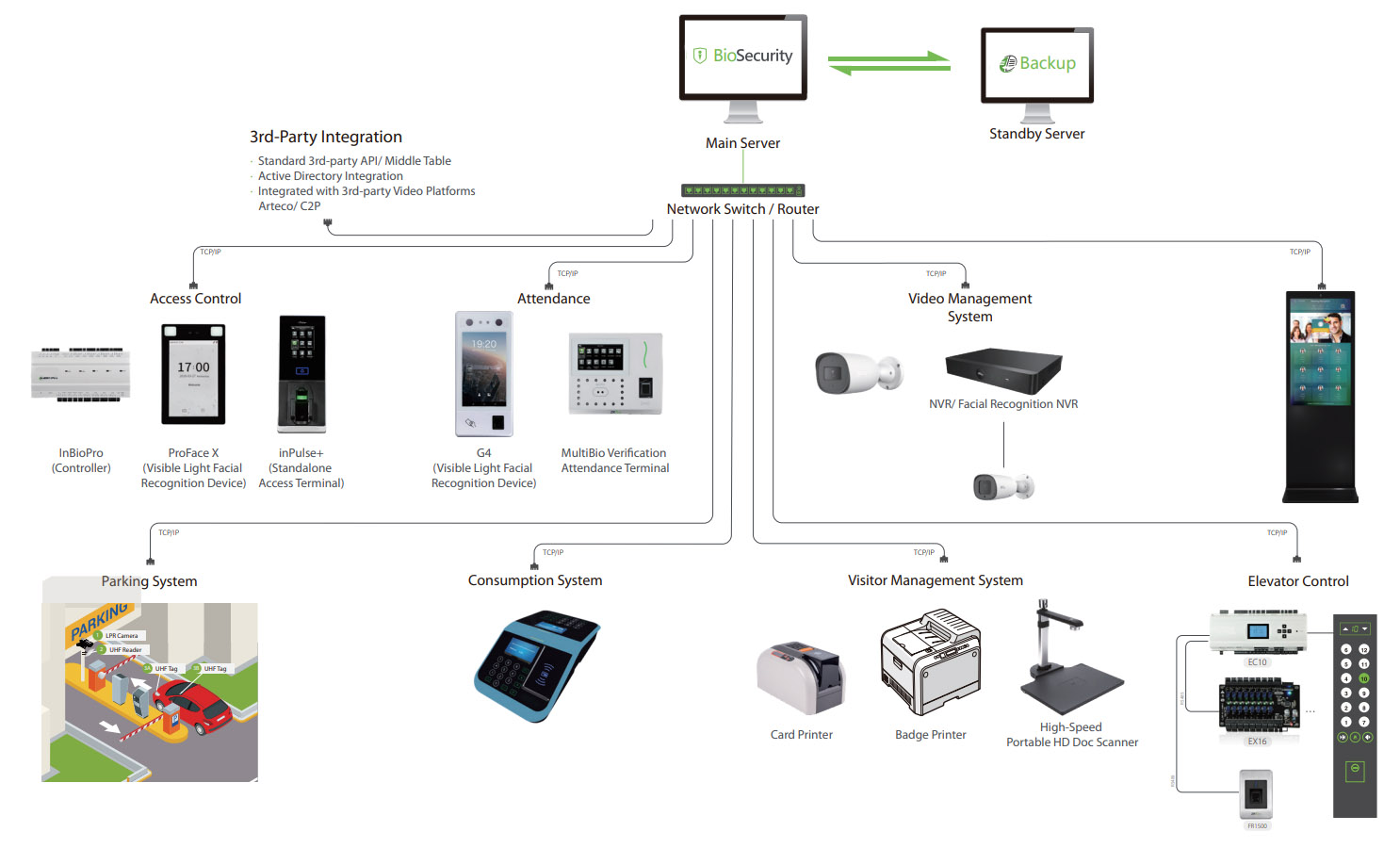 Download Delivery OR Recieve an Access control Computer Workstation with Software Installed
Contact us for a quote suited to your needs.