Description
The dGate RW turnstile entrance device is designed and engineered to the smallest details to bring innovation, quality and design to the access control market. The product is the result of the intense analysis of global architectural and design trends associated with thorough mechanical, electrical, and electronic engineering. The dGate line offers comfort, sophistication and reliability. This elegant product makes customization easy and facilitates the integration of almost any type of card reader and controller. The dGate is designed for a world that is always in motion.
FEATURES of the dGate RW
Cabinet in brushed stainless steel AISI 304 manufactured in 2 mm plate.
Angel gate doors in tempered glass or polycarbonate, 12 mm thick.
Side doors with hidden key opening facilitate access for configuration and maintenance.
Precise microprocessor controls wing movement.
High-performance motor with door opening in 0.7 seconds, making silent control with encoder for precise positioning.
Visual indicator and audible alarm.
Detection system with 8 photoemission sensors for detection of passage and 2 more safety sensors.
Has an anti-collision system with doors that open when detecting an obstacle.
It has an anti-fraud system with audible warning and detection of attempted tailgating, backward entry, and attempted passage without validation.
Controls the direction of passage, allowing bidirectional operation and can be configured in bidirectional or one-way mode.
Automatic opening in case of power failure or emergency alarm trigger.
Ample internal space for integration with the most diverse access controllers on the market.
Has a full-range power supply (from 90 to 240 VAC).
Consumption of 25 W as reference for the 500 mm lock with the door closed.
Top pictogram with high brightness RGB LEDs with individual brightness control by color.
Front pictogram with two-color LEDs and individual brightness control by color.
Dedicated microcontroller for motor control.
High durability engine.
Door positioning control monitored by a 10-bit magnetic encoder.
Passage control performed by 10 infrared sensors.
ACCESS CONTROL OPTIONS
Access control card model MCA – TCP / IP.
Barcode reader with a slot for badge pass.
Multibeam barcode reader – entry approach.
2D code reader (two-dimensional).
Wiegand / Abatrack proximity reader – HID / Indala / Acura.
Mifare reader.
Biometric reader, facial recognition
DRAWING & DIMENSIONS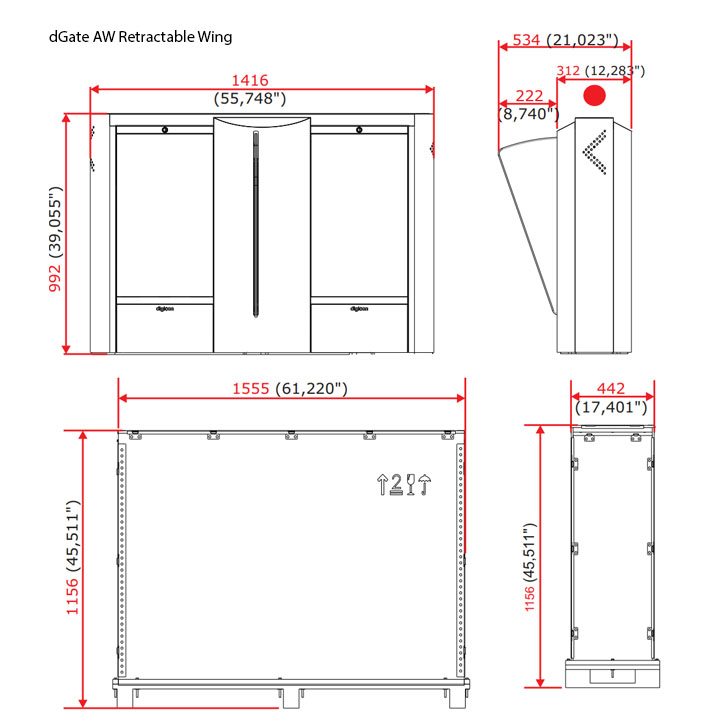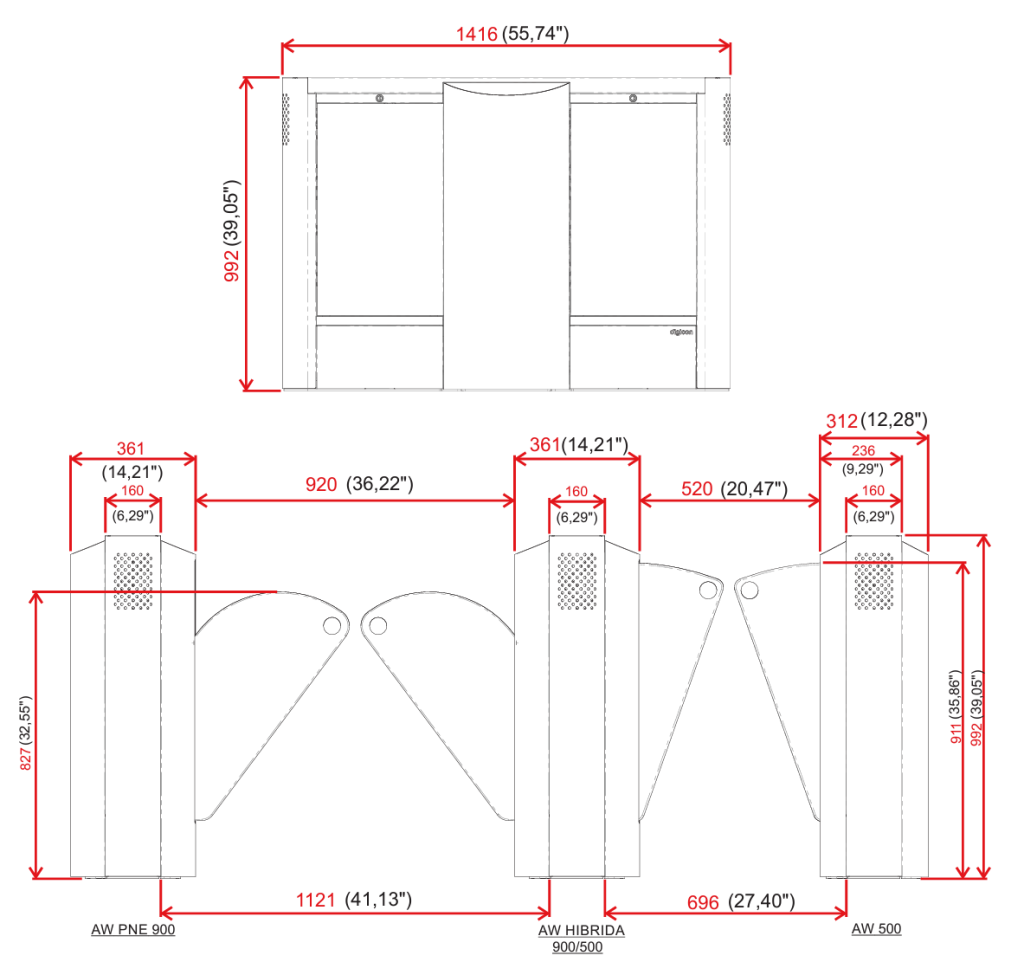 INSTALLATION
Installation Services Available
See our portfolio of work Here
*Please note that freight is not included and has a separate charge. Contact us for more information!