Description
The SG3-DYS features modern glass barriers, high-technology optical sensors, infrared thermometer, facial recognition, liquid disinfectant dispenser. Ensure the health and safety of the people in your facility with contactless access control technologies. These units are especially great for use in supermarkets, gyms, universities, warehouses, food events, merchandising shows, conventions, and sports stadiums. This turnstile only allows passage after the disinfectant liquid is taken and temperature confirmed as normal.

APPLICATION
Ideal for hospitals, schools, shops, airports, seaports, travel stations
Control points for permission to enter protected buildings
Access control and work time registration in workplaces, e.g. offices, factories, separate zones in workplaces, etc.
FEATURES
Infrared Temperature Detection
Liquid Disinfectant Dispenser
Abnormal temperature detection alarm
Face mask identification (as an option)
Swing Glass Optical Turnstile Speed Gate
304 Stainless Steel frame with Clear Glass side panels
Clear tempered glass
Lane Width: Standard 26″or Wide 35″
Glass Height: High 51″
Ideal for indoor use in prestige settings
FINISH CHOICES
Standard module is Stainless Steel
RAL Powder Coat colors available upon request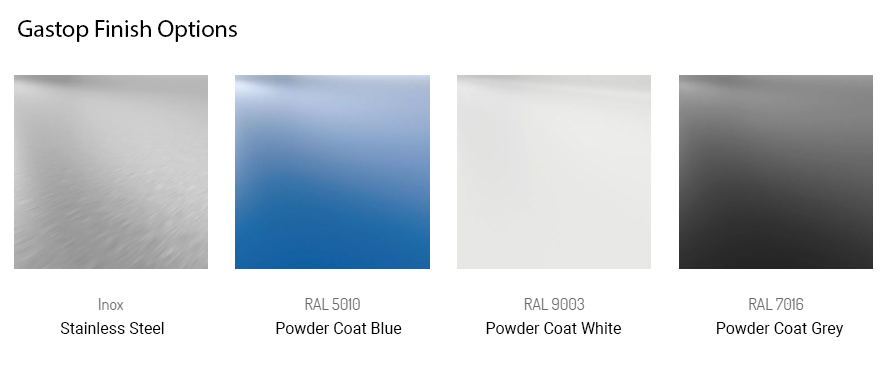 DRAWING & DIMENSIONS
SG-3 Series Overall height: 36″ Low Glass, 51″ High Glass
SG-3 Series Passage Widths: 26″ Standard, 35″ Wide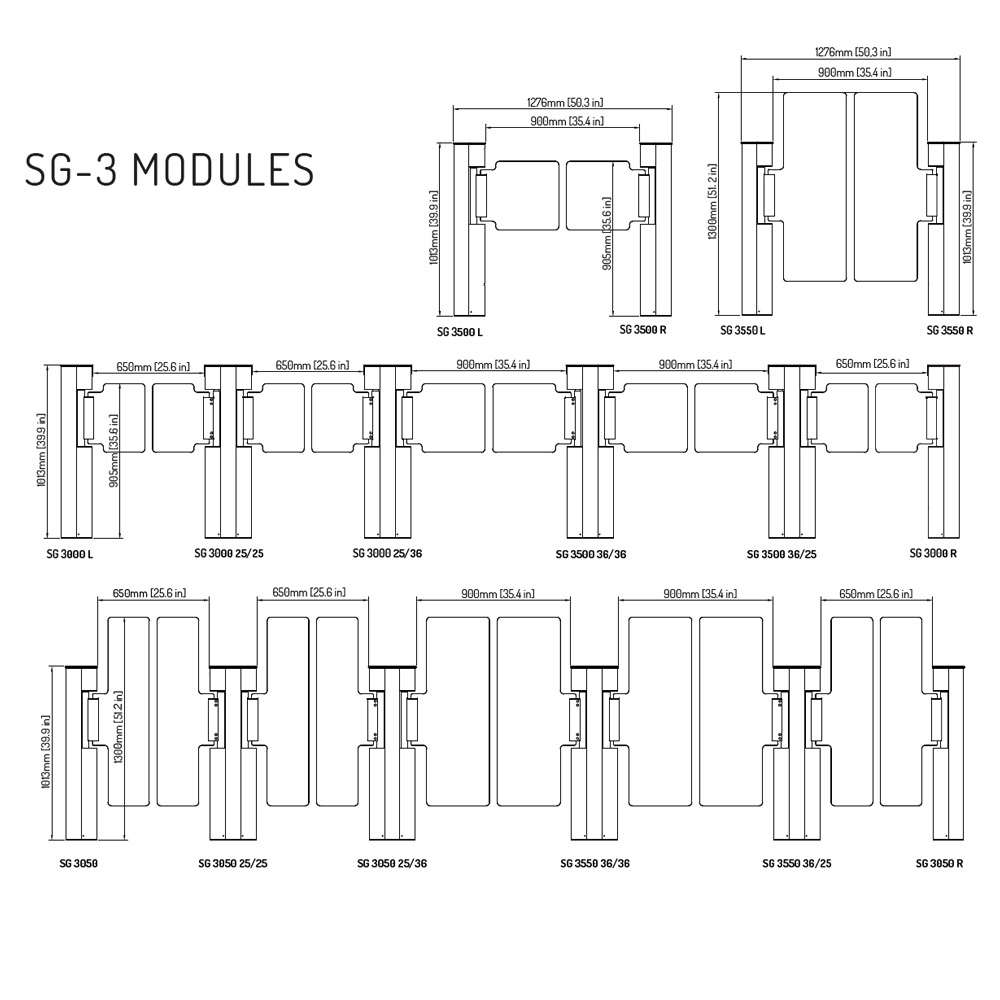 INSTALLATION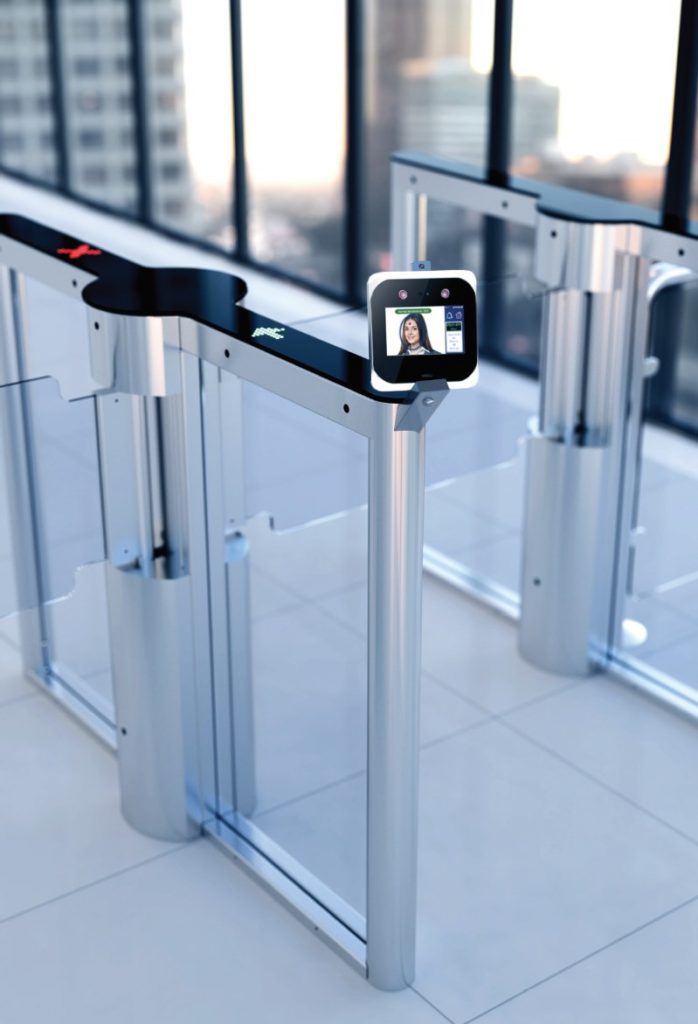 DYS Unit shown with SG3 Optical Speed Gate Turnstile