Description
EntraBOX Secure Modular Building Kits allow you to build a variety of structures configured to suit your needs. Made of the toughest materials, they are used as turnstile shelters, security checkpoints, mobile guardhouses, site management offices, and time & attendance stations. The SMB2 is a building that houses 2 full-height single turnstiles with 30″ passages (Sold Separately). The building has 4 roll-up/down doors, (1 on each side) forming 2 lanes through the turnstile building. This unique product from TURNSTILES.us is an excellent solution to your site security needs – with value-engineered pricing. The building ships in pre-fabricated panels broken down, saving money on freight costs. Video and documentation on easy assembly are available online.
FEATURES
2-Lane Secure Modular Building Kit
Fiberglass Walls and Roof

Chemically resistant, UV protected, non-corrosive
Rated as non-combustible
High strength, lightweight
Pre-engineered for wind and snow loads in North America

4 Roll-Up Doors
Internal structural flanges provide a convenient place to fasten or mount equipment
Includes LED interior and exterior lighting kit
Includes Two CCTV Mini Dome Cameras
Protects your turnstiles and equipment
Electrical Panel 100 amp with 12 – 20a fuses
Designed and manufactured for your application
SMB2 Standard build size, outer dimensions:

2 Lanes (Fits 2 AG30-T single turnstiles)
12' 3-1/2" L x 8' D x 8' 8-1/4" T
BENEFITS
QUICK ASSEMBLY TIME: Minimal parts, lightweight, high-strength construction, pre-drilled components.
EASY TO SHIP Assembled or in parts for faster and less expensive delivery
MODULAR DESIGN: Variety of sizes, easy to expand as your needs grow, easy to relocate.
OPTIONS: Designed and manufactured for your application.
VIRTUALLY MAINTENANCE FREE: Fiberglass, non-corrosive, chemically resistant, UV protected.
BUILDING SIZE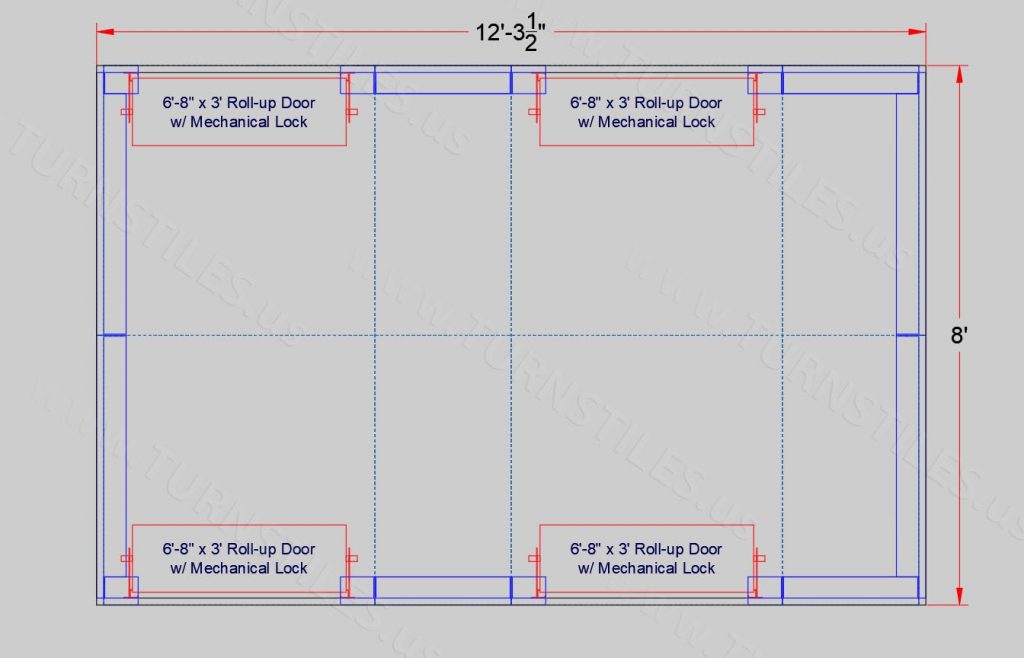 CUSTOM BUILDING OPTIONS
TURNSTILES.us has the ability to design and build enclosures in a variety of sizes and styles to suit our customers' needs. The options are endless. You can add custom features to your Secure Modular Building:
Guard Office
Countertop, Doors, Windows
Restrooms
Built-in gutter/downspouts
Partitions
Extra Shelving
Extra Electrical
Insulation
Vents
Flooring
Roll-up Doors
Air Conditioning / Heating
Windows
Extra Doors
INSTALLATION
This item comes as a kit. Full assembly services and installation are available from TURNSTILES.us. See our turnstile installation portfolio here.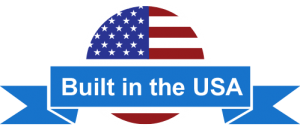 **Note: Shipping and installation not included. Please contact us for a quote. Final dimensions, colors, and design details shall be approved and signed off by the client prior to fabrication. Ships from Calhan, Colorado, USA.