Description
TURNSTILES.us Turnstile With Canopy set provides a full-height security turnstile with a fitted canopy for protection from the elements and roofline security. Integrates with turnstiles, solar power, counters, card readers, electronically controlled access system, and more. We build your products by hand in the USA and customize your canopy to order.
Data Sheet – Turnstile Shelters and Canopies
FEATURES
Full-Height Turnstile with Fitted Canopy

Select Single or Tandem, with or without ADA Door

Heavy-duty exterior roof
Built-in gutter/downspouts
This unit is fixed to the ground foundation
Can be custom designed to suit your needs
Durable materials and finish
Protects your turnstile from the elements
Provides roofline security, preventing climb over
ADDITIONAL OPTIONS
Solar Power Panels on Roof
Cold Weather Package – Heaters and Thermostat
A Counter for the Locking Mechanism
Lighting Kits and Electric Accessories
CCTV Video Cameras and Computer Workstations
Access Control System – Integrates with EntraPASS Access Control Software
Card Readers, Mounts, Fingerprint Scanners, and more
FINISH COLOR CHOICES
TURNSTILES.us Basic Canopy Style Sheet
TURNSTILES.us Equipment Finish and Color Options
INSTALLATION

Installation is available. See our portfolio here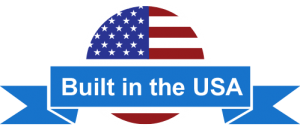 *Contact us for delivery and freight information.