Description
The AG-30-T-B combines the AG-30-T Single Turnstile with a Heavy-Duty Steel Base for portability by forklift (no canopy). This unit is great for construction sites that need to track employees and want to move their secure access point when done working. Many custom options are available, including solar power, counters, card readers, and an electronically controlled access system. Outlaw Industries hand-builds all of its products in the USA.
Data Sheet – AG-30-T Single Turnstile
FEATURES
Full Height Single Turnstile
Heavy-Duty Steel Base Plate
This unit is portable by forklift
Durable materials and finish
Card reader mounting plates included
Convenient, reliable and secure
ADDITIONAL OPTIONS
Solar power
Electronically controlled both directions
Can be configured for 110v or 220v
A counter for the locking mechanism
Access Control System – Integrates with EntraPass Access Control Software:
ACCESS CONTROL PACKAGES
FINISH CHOICES
Powder coating over galvanizing
Powder coating color options:

APPLICATION
Contact TURNSTILES.us for delivery and freight information.
See our turnstile installation portfolio: www.TurnstileInstallation.us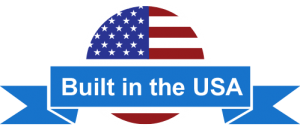 *Contact us for a freight quote.