Description
Elegance for demanding surroundings
With an inviting see-through design, quick opening times, and no-contact passage – the mSwing is the pinnacle in both security and elegance. Our fast and thin pedestrian e-gate is rapidly becoming the first choice for architects and building owners where sophisticated design is as important as securing the location. Whether it's an office, cultural venue, or public building, the chic design, the warm comfortable material, and intuitive operation transform the building's access control process into a pleasing, no-hassle activity for patrons. This entrance solution not only advances user acceptance of access gates but also ensures that security levels for the site are achieved. mSwing is adaptable and configurable to meet nearly any customer's requirements, thanks to its versatile configuration, options, and accessories. Multiple bi-directional lanes are easily set up to address high patron throughput, and a wide-lane version is available to accommodate groups, material carts, and personal mobility equipment.
FEATURES of the mSwing
Innovative design, part of the FlowMotion Series
High visitor throughput thanks to rapid opening times and preset operation modes
Open-gate mode for extra fast throughput
Optional high barriers for maximum security requirements in monitored and unmonitored areas
Safe and secure with light-touch, auto-reverse barrier impact detection
Free passage on power outages
Designed for 10,000,000 opening and closing cycles
Lead time average: 2 weeks-5 weeks
Product weight: 100lbs with standard size glass panel (36″ wide x 32″ tall, which yields a 38″ wide x 39″ high passage)
Custom passage width options: We can customize the width and/or height of the glass panel.
OPTIONS
Options
Special colors
More than 20 color tones are available to paint the body of the gate (standard glass is clear)
Barrier elements
Glass wing made of single-layer safety glass
(ESG) or acrylic glass, customer-specific barrier
elements
Wide passageway
Wide-lane configuration option
Passage direction indicator
yes
Floor illumination
yes
Frame-edge illumination
yes
Warning on forced entry
yes
Interlock against forced
entry
yes
Ethernet connection
yes
DRAWING & DIMENSIONS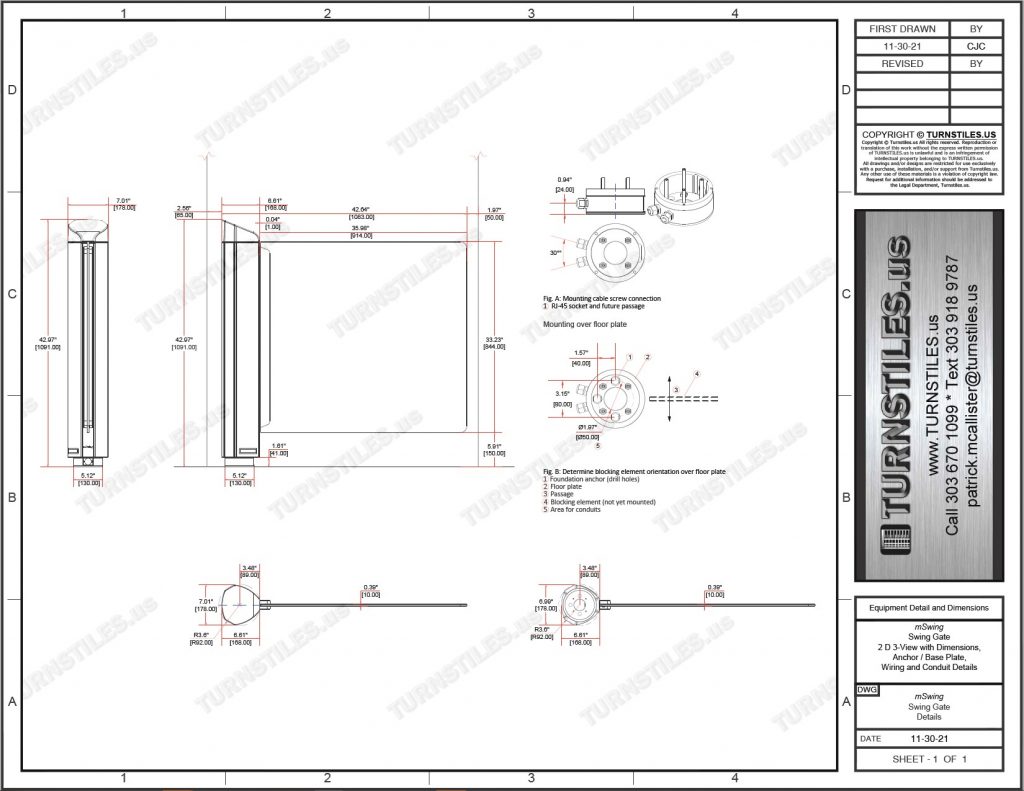 INSTALLATION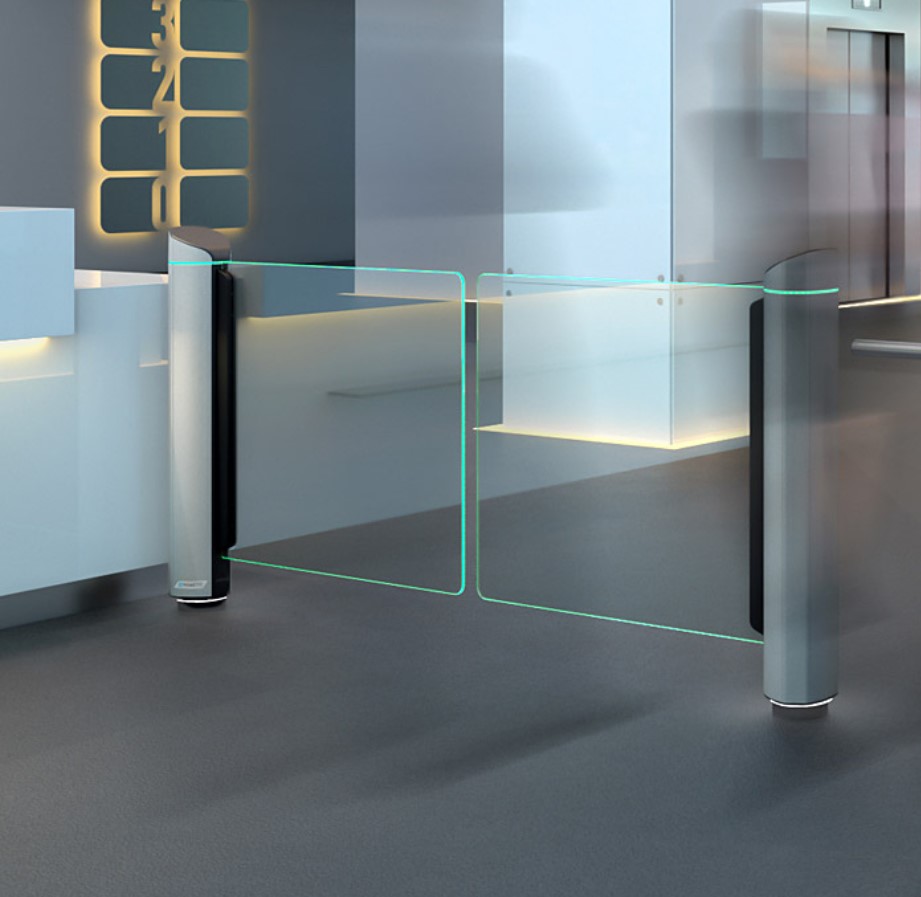 TURNSTILES.us Installation Services are Available! Contact us. > See our portfolio of work Here
*Please note: Shipping is estimated only, payments count toward your overall shipping price and will be billed separately.
Worldwide freight services are available. www.TURNSTILES.us Materials Manufactured in Germany.