Description
The TUS-VLA is the ideal solution for controlled manual vehicular access. It has a slim footprint, is designed to be a fit-and-forget solution, and can be exported worldwide.
FEATURES
Automatic high-speed vehicle barrier – boom gate arm
3m up to 6m barrier arm

With a choice of barrier arm lengths: 3m, 3.5m, 4m, 4.5m, 5m, 5.5m, and 6m

Comes Standard with LED pole, Impact Detection, and Battery Back-up
High-speed operation with low power consumption
Opening and closing speed of 1.1 Seconds
Integrated OPTIC LED light strip for maximum visibility, safety, and aesthetics
Built-in battery backup
Break-away barrier arm system
Compact cabinet design
Counterbalance compression springs
Articulated arm kit fitted below barrier arm for maximum height clearance
Suited for applications requiring high volume access and medium levels of security
Spring counterbalance system for easy lowering and raising
Ergonomic handle design
Sealed deep groove ball bearings
Lockable by a padlock in both the open and closed positions
Rubber buffer contact in open and closed positions
Factory settings need no further adjustment
Designed for the harshest of conditions
Unaffected by dust, dirt, and moisture
Mechanical locking in the lowered position
Effortless mechanical override for manual operation
Cabinet weight: 132 lbs
Arm Barrier weight: ~ 1lb per foot
DIMENSIONS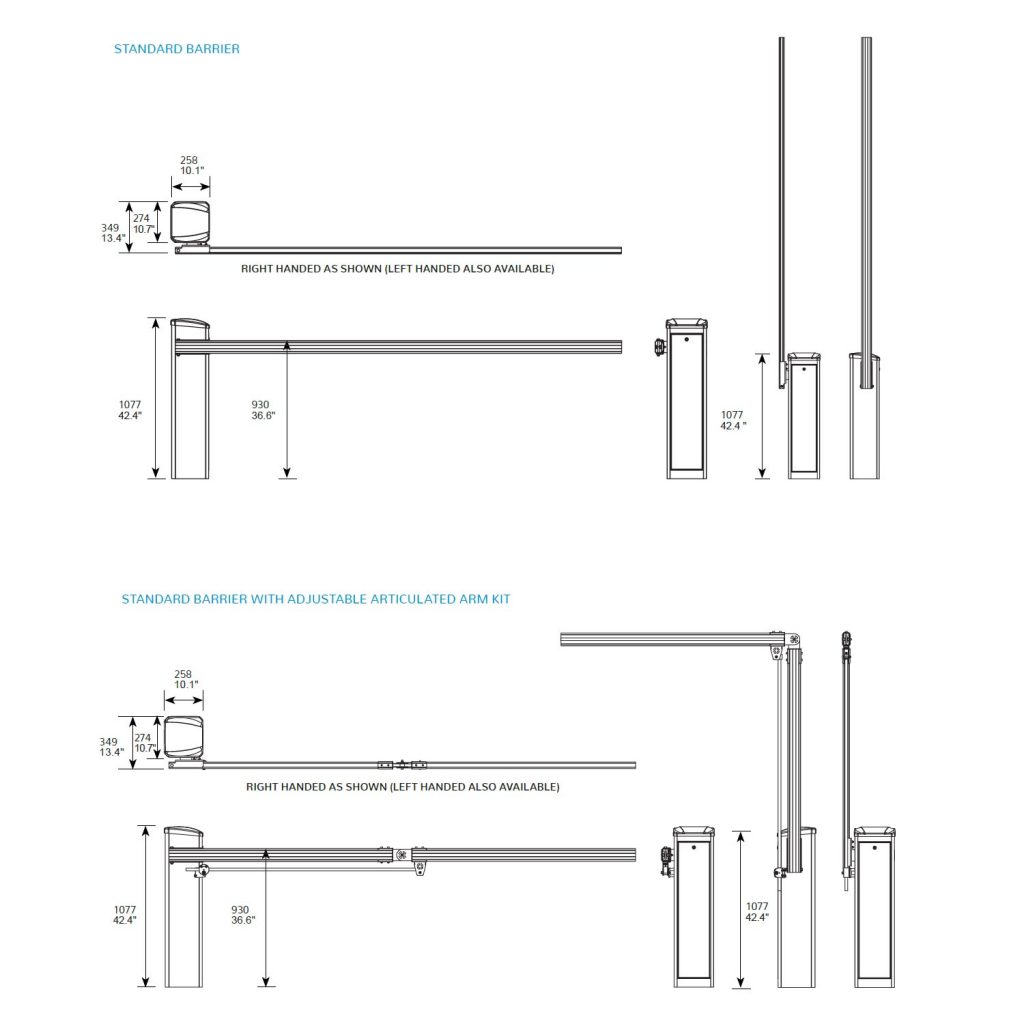 Installation Services Available
See our Portfolio of Work Here
*Please note that freight is not included and will be charged separately. Worldwide freight is available by sea/air/ground. Contact TURNSTILES.us for a personalized quote.