Submitted to:
ARCO/Murray
Chicago, IL
Submitted by:
www.TURNSTILES.us, Inc.
April 2023 – Present
www.TURNSTILES.us is an organization dealing with the physical and electronic securing of building entrances with Turnstiles, Mantraps, EntraPASS Access Control Hardware, and Software since 1989.
The team at TURNSTILES.us is honored to provide our Turnstiles with Access Control to ARCO/Murray. Please find featured equipment information, photos, and project documentation below. We appreciate the opportunity to secure your facility.
TUSDS7200 Swing-Glass Turnstiles with Access Control
TUSDS7200 TURNSTILES
Long-life performance, high operation dependability, and fast response
The whole system runs smoothly, low noise, no mechanical impact
Bi-directional passage
Automatic reset: turnstile arms will close after 5s (or programmed time) if passenger delays to enter
Anti-tailgating function: only one person passes at a time
Emergency open: During power outage, arms open freely
LED indicator (red × means no entry; green → means entry)
Easy to install and maintain
EQUIPMENT
(1) TUSDS-7200 Speed Gate Standard Lane
(1) TUSDS-7200-ADA- Speed Gate Lane
(Lanes joined in one array of two lanes)
(1) EntraPASS Global Workstation
(1) KT-400 Door Controller
(1) KT-400 Power Supply
(1) KT-400 Base and Relay
(1) Battery Backup
(4) HID Multi-Class Readers
(1) Wiring Package
SERVICES
Equipment Details and Dimensions
Wiring Diagram
Shipping and Crating
Installation Option:
(2) Factory Installers
(2) Days of Field Labor
– (2) Days Travel
– (4) Days Hotel
– (4) Days Rental Car
– (2) Round Trip Flights

The TUSDS7200 is an optical speed gate turnstile with a brushed stainless steel body and illuminated plexiglass swing gates. It is designed with a super-fast, slim, and artistic style to provide access control in modern, elegant settings. Equipped with 6 pairs of infrared sensors, the gates ensure the security of passage at a high throughput. It has the ability to integrate with Access Control hardware and Software including RFID, Card, and Biometric Readers.
The EntraPASS Global Edition Workstation comes with Award-Winning EntraPASS Global Edition Security Management Software loaded onto a powerful All-in-One PC.
It is pre-configured for a variety of security levels so other users can view and manage alarms, time zones, access control points, and reports.
Powerful features support remote live monitoring and reporting.
Additional Options and Licenses – including easy web and mobile apps – are available to expand the functionality of your access control system.
Integrated Access Control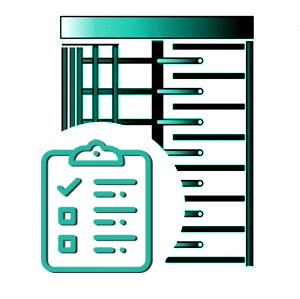 We are a One Stop Shop
We provide Turn-Key Service with Value-Added Engineering

We provide Access Control Elements integrated with the Turnstiles
32 Years of Experience
Pride in Craftsmanship
Thank you for choosing TURNSTILES.us