Description
DFlow UW Ultra Wide brings a new experience for its users. Operating in the free flow system, this lock stays with the doors normally open, closing only in case of unauthorized access. Instead of stopping people, dFlow UW has lights that accompany them, in addition to an innovative sensing system that monitors the entire passage area. High glass barriers are available on request.
FEATURES
48″ (4ft) Wide Passage: Accommodates high throughput of people with room for luggage, carts, packages, etc.
Free Flow: The doors are in the normally open position. Traditional locks have their barriers in the normally closed position. It is this inversion of paradigm that differentiates a FREE FLOW block from those still available today. The door closes only when unauthorized people, including hitchhiking users, try to get past the lock. The closing system is fast and accurate, using new sensor systems and sophisticated algorithms.
Bidirectional Passage: DFlow has flexibility in its width and can be installed in different measures. In the configuration of 900 mm or more, it guarantees greater comfort in the passage of multiple users, in addition to optimizing costs by reducing the amount of equipment and infrastructure. Regardless of the width of the block, access can be unidirectional or bidirectional, according to adjustments.
Visual Identification with Luminous Windows: Indicative windows composed of LEDs accompany the user during the journey through dFlow, with different colors for different groups of users. In a school application, for example, students can be followed by a green window, educators through a yellow window and family members through a blue window. Unauthorized users will be followed by a red window.
Imaging System: The dFlow imaging system is equivalent to a virtually unlimited number of traditional IR sensors, bringing a new level of precision in identifying unauthorized users. The algorithms are able to recognize people and ignore objects (suitcases, bags, backpacks, etc.), and can also identify multiple users entering or leaving the passage area.
Uniqueness: Uniqueness, in access control, is the ability to identify each unique user and assign an untransferrable credential to him. The dFlow control software is able to isolate users even in extreme situations, such as trying to ride and pass side by side.
Identification Technology: DFlow accepts the main traditional identification technologies, including barcode, RFID, MIFARE and biometrics, such as digital printing. It is also ready to receive new contactless biometric technologies.
DIMENSIONS

ACCESS CONTROL OPTIONS
Access control card model MCA – TCP / IP.
Barcode reader with a slot for badge pass.
Multibeam barcode reader – entry approach.
2D code reader (two-dimensional).
Wiegand / Abatrack proximity reader – HID / Indala / Acura.
Mifare reader.
Biometric reader, facial recognition
Dip Switches: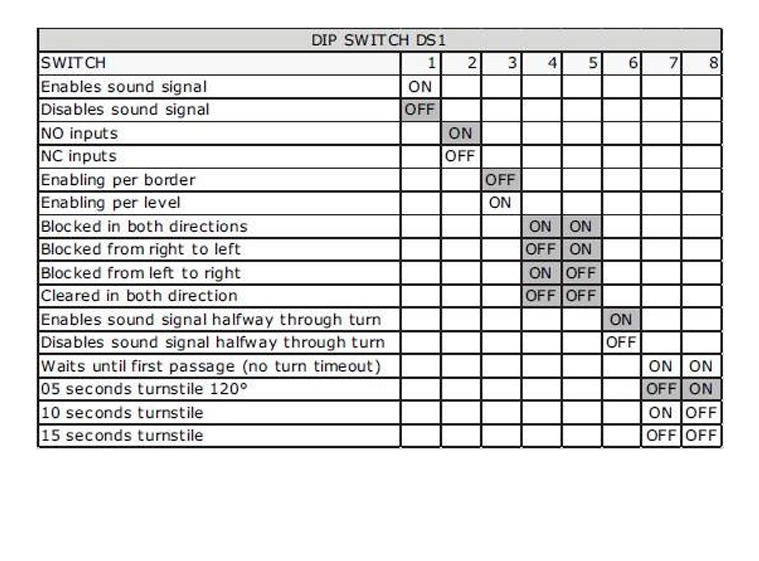 INSTALLATION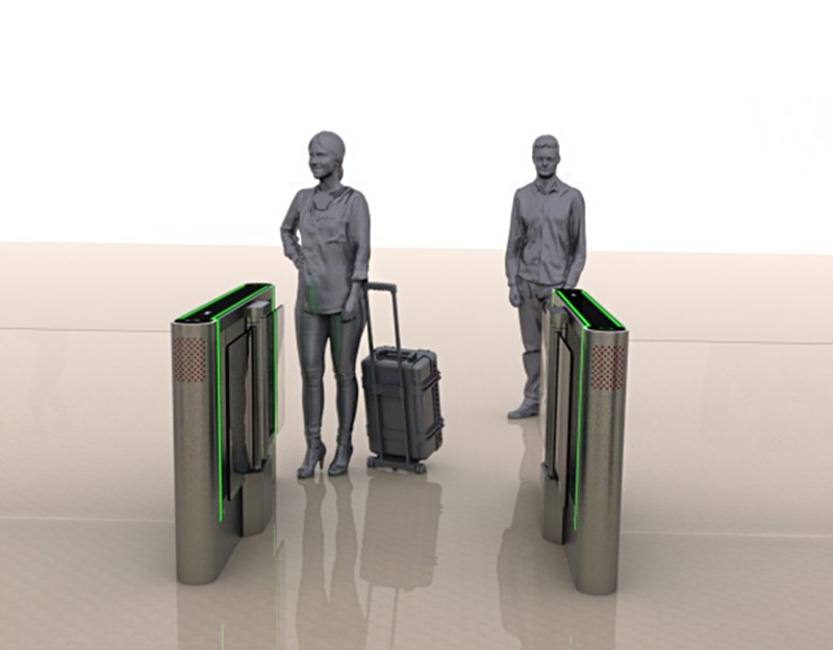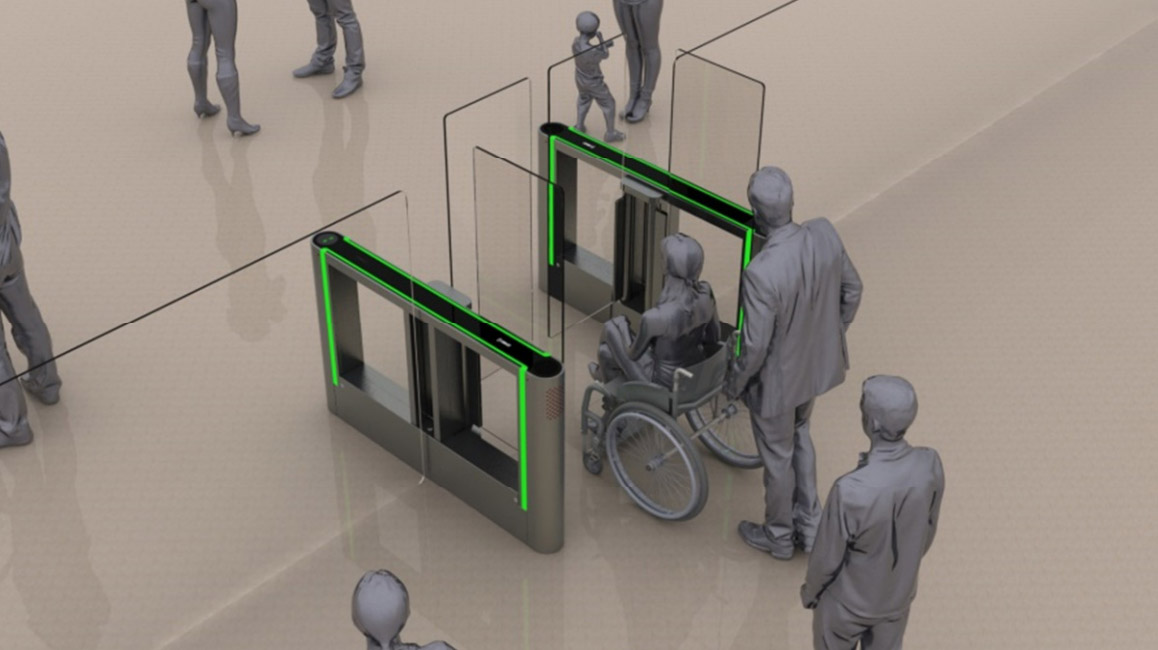 Installation Services Available
See our portfolio of work Here
*Please note that freight calculated through the website is an estimate only and will apply toward the actual shipping charge that is generated when your order is ready to ship. Manufacturing lead times may also apply. Contact us for a quote!