Turnstile Security Entrance
Blommer Chocolate Co., Chicago, IL
www.TURNSTILES.us is a professional organization dealing with the physical and electronic securing of building entrances with Turnstiles, Mantraps, EntraPASS Access Control Hardware, and Software since 1989. We are a U.S. Federal Government Contract Holder (GS 07F 9239S) and are registered with the U.S. Federal Government System for Award Management (#181428611).
All of us at TURNSTILES.us appreciate the opportunity to secure Blommer Chocolate Co. In Chicago, IL. This project features our BR5500 Series Waist-High Tripod Turnstiles with Filler Barriers and an EntraPASS Global Edition Access Control System. Please find more information and documentation listed below.
Waist-High Turnstile System with EntraPASS
EQUIPMENT
(2) BR5500 Single Tripod Turnstile
(2) Electronic Control Heads for Turnstiles
(1) Post and Glass Barriers
(1) EntraPASS Global Edition Workstation
(1) KT-400 Door Controller
(1) KT- Battery Backup and Power Supply
(4) Relay, Base and Snaptrack
(4) HID MiniProx 5365 Readers
(1) Wireless Pushbutton CVL02 with Enclosure
(4) LED Indicator Light
SERVICE
AutoCAD Drafting
Installation Instructions
Factory Programming
Remote Programming Assistance
Shipping Shipping and Crating
Field Labor (2) Factory Installers
3 Days of Field Labor, 2 Days of Travel
*Electric and Low Voltage Conduit
Supplied to Base of Equipment by Others
CONFIGURATION
Rotating arms to the left of the unit housing when entering from the non-secure side for both turnstiles (match drawing)
Card readers on both the non-secure and secure side of each unit (employees will use badge access to enter and leave
Both units fail open from the secure side (allowing employees to freely exit in the event of power failure)
Both units fail locked from the unsecure side (we do not want to allow free entrance into the secure area in the event of power failure)
Post and Glass barriers have a refined and modern look that beautifully complements your turnstile array. The selected style for this project features Round Steel Posts and Frameless Glass Panes held by clips.
EntraPASS Global Edition Access Control
Controllers and Integration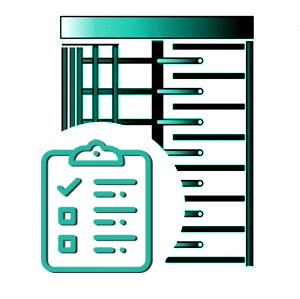 We are a One Stop Shop
Over 33 Years of Installation Experience
Pride in Craftsmanship
We provide Turn-Key Service with Value-Added Engineering
We provide Access Control Elements integrated with the Turnstiles
U.S. Federal Government GSA Contract # GS-07F-9239S
SBA Small Business HubZone Certification # 64753