Amalgamated Sugar – Twin Falls, ID
www.TURNSTILES.us is a professional organization dealing with the physical and electronic securing of building entrances with Turnstiles, Mantraps, EntraPASS Access Control Hardware, and Software since 1989. We are a U.S. Federal Government Contract Holder (GS 07F 9239S) and are registered with the U.S. Federal Government System for Award Management (#181428611).
TURNSTILES.us is honored to provide our GSA Schedule Turnstiles for this project. Please find the selected equipment information listed below. We appreciate the opportunity to present our solutions to secure Amalgamated Sugar in Twin Falls, ID.
— Access Control Options with EntraPASS Global Edition Computer System
— Head End Enrollment Kit, Interface, Controllers, Card or Facial Recognition
— USA Turnstiles and ADA Gates with Steel Canopy
— Documentation, Programming, and Factory Installation Available
Turnstile Entrance Security System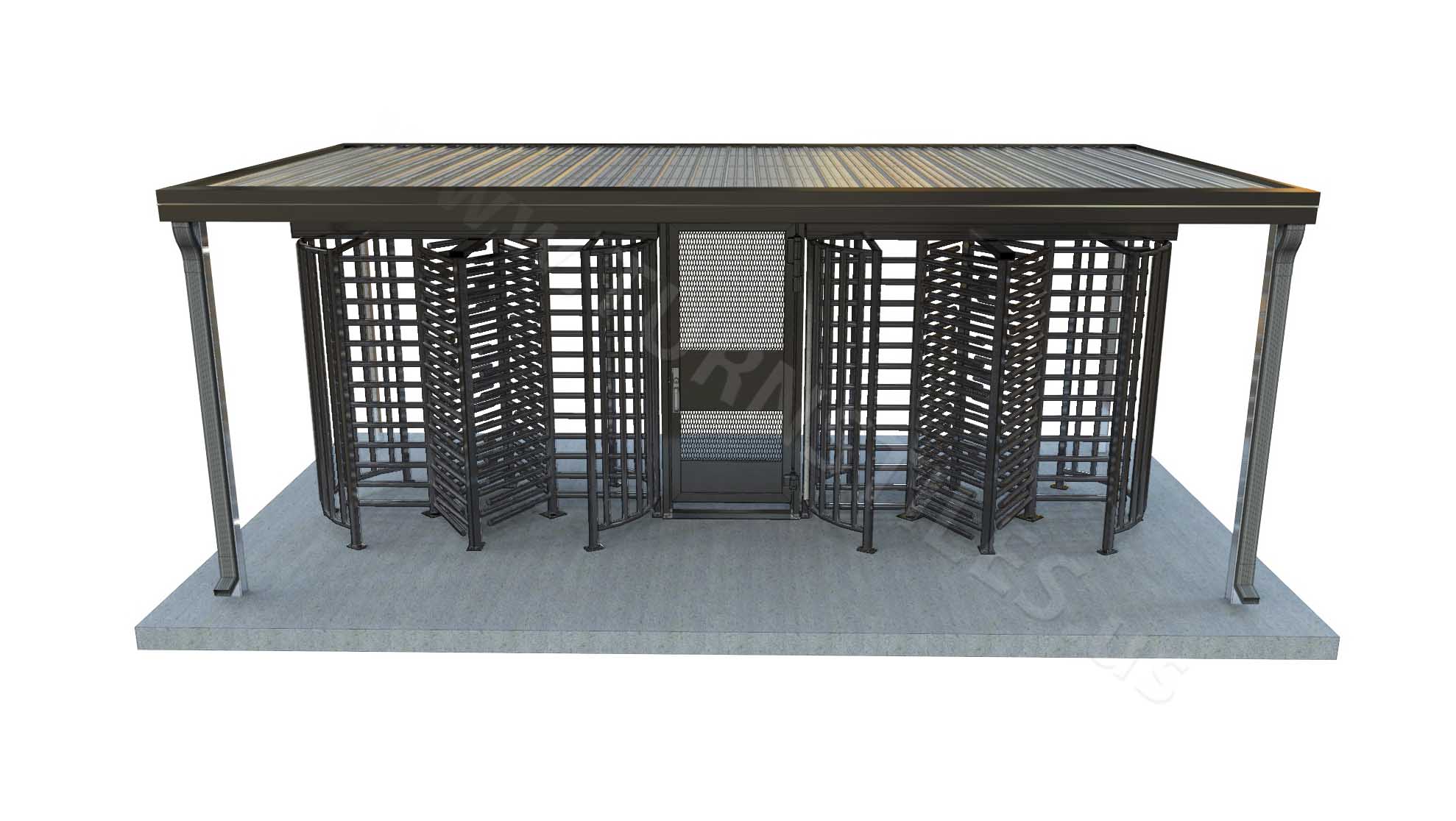 Proposal # 2022-352803
Access Control System
Head End
(1) EntraPASS Global Edition Workstation 
(1) DTC 4500 Photo ID Printer
(1) HID Prox II – Photo ID Cards (500)
(1) Lanyards (500)
(1) Badge Sleeves (500)
(2) DTC Color Print Ribbons (250 Prints)
(1) Ethernet POE 8-Channel Switch
Equipment for Doors
(18) KT-1 Door Controllers
(2) KT-400 Door Controllers
(20) Battery Backup, Power Supply for Door Controllers
(18) Single Door Mullion Strikes
(18) Power Supply for Mullion Strikes
(26) Relay, Base and Snaptracks
(18) Magnetic Contacts
(44) HID MiniProx Card Readers
(22) Horn Strobes with Siren
(22) Power Supply for Horn Strobe with Siren
(17) Panic Bars with Relay
(1) Conduit and Fittings
(1) Plenum Shielded Wiring Package
(1) Mounting Boxes for Door Electronics
Equipment Turnstiles, Gate, and Canopy
(2) AG-30-TT-POG-2E Full Height Tandem Turnstiles
(1) AG-36-ADA-POG-E Full Height ADA Gate
(2) Anti-Reach Barrier-POG
(1) Basic Turnstile Canopy BTC-8×22-POG
The EntraPASS Global Edition Workstation comes with Award-Winning EntraPASS Global Edition Security Management Software loaded onto a powerful All-in-One PC: 
It is pre-configured for a variety of security levels so other users can view and manage alarms, time zones, access control points, and reports.
Powerful features support remote live monitoring and reporting.
Additional Options and Licenses – including easy web and mobile apps – are available to expand the functionality of your access control system.